GV Development cooperates with the General Authority for Construction and Housing Cooperatives to develop Tarboul Industrial City in Atfeeh village in Giza, as the first integrated and smart green industrial city, in order to implement the comprehensive development plan according to "Egypt Vision 2030.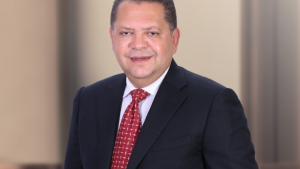 Sherif Hamouda, chairman of GV, says: "Tarboul City is the largest smart industrial city in Egypt, which being built to be an industrial city that attracts investment, linking Upper Egypt governorates with the economic centers in Delta."
Moreover, it is planned to be established in 7 phases, ensuring the highest efficiency in resource using, and waste recycling systems to guarantee the highest quality and purity of air and water, due to reliance on smart manufacturing, logistics, facilities and smart training, and information and communication technology services, in addition to complexes, commercial centers, and residential complexes, besides social and recreational services.
For his part, Mahmoud Al-Garf, the project consultant, confirms: "the company pays great attention to the development of Tarboul City and seeks to market the city in international forums, to familiarize investors with it and the services available in it including (MIPIM) exhibition, which is considered the largest real estate exhibition in the world and held in Cannes, France."
Further, the company has allocated a special pavilion for Tarboul Industrial City project at the exhibition, separate from GV's main pavilion to promote the investment opportunities available in the city, which is within the 4th industrial generation.
Tarboul City spans over ​​109 mn sqm in Giza, and located 5 km from the Nile River, 44 km from Helwan neighborhood and 77 km from the 6th of October City and 83 km from the NAC and 109 km from Sokhna port and 160 km from the Red Sea, it is also distinguished by its closeness to the main road network, including the Cairo – Assiut Road, the Regional Ring Road, Cairo Sokhna Road, Fayoum – October Road, and Al Karimat – Zafarana Road.
Additionally, Tarboul has several investment areas according to the industrial activities, including the Food Tech Valley, the Auto Hub, the Engineering Hub, the Medical Center, the Textile and Clothing Center, the Building Materials City, and the Chemicals and Plastics City.