As Egypt struggles to overcome its crises in recent years, the construction sector has always proven to be the main engine and locomotive of development for the Egyptian economy.
And because every sector includes influential leaders who are able to bring about fundamental change and direct the compass of the industry in the right direction
The documentary issue (Builders of the New Republic 2022) came out. To shed light on the developmental role in building the new republic and the efforts made and the achievements made by the state in its various sectors.
THE MOST IMPORTANT

BUILDING MATERIALS COMPANIES.
Those who are considered the backbone of the construction sector and who participated during the last period in achieving the goals of the new republic.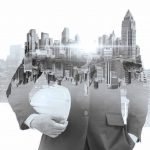 Ideal Standard
Ideal Standard has launched Singular, a new approach to specification bringing together the company's deep product knowledge, sector expertise and design services to enable customers to easily choose from thousands of products to create the right solution for their space.
Ideal Standard Singular is a simple, flexible process that means customers only need a single supplier and one dedicated point of contact but will still have access to unlimited inspirational bathroom solutions from a complete range of product categories, including brassware, ceramics, furniture, bathing, showering and accessories.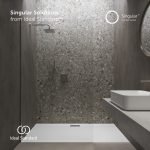 Singular was specifically developed to streamline bathroom design and simplify the selection process, while still inspiring creativity. It enables customers – from architects and designers to retailers, tradespeople and end users – to create tailored, holistic bathroom designs whether it is for hotels, offices, public spaces, healthcare facilities or homes.
Ideal Standard Singular is built on a thorough understanding of customer and sector needs, and showcases the company's breadth of range, innovative product design and high-performance technologies, all of which combine to create solutions that make life easier for everyone. Whatever the bathroom type, design style or specific sector requirements, Singular offers everything to bring these concepts to life and to easily adjust them for a tailored result.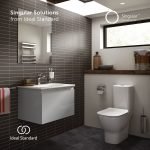 Whether customers are looking to create an elegant master bathroom using the Tesi collection, they can be confident that all products within the proposed solutions work together seamlessly, not just in terms of design but also performance.
Roberto Palomba, chief design officer at Ideal Standard, said: "To me, Singular represents a toolkit, one which every designer can use to find components for the perfect bathroom. It allows you to combine products, adapted across different models, finishes and sizes, to result in multiple solutions that all have their own identity. Singular is Ideal Standard's definition of creativity, giving people choice in a way that simplifies the entire process."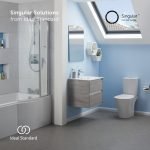 Ahmed Hafez, CEO at Ideal Standard MENA

, added: "We continue to innovate our business around our customers' needs and requirements. We understand the necessity of providing the best services and a wide product portfolio in an easy manner. This is what SingularTM is about, an easy selection process leading to faster and easier way to make decisions. It is a great tool for our customers to express themselves with our wide product portfolio."
Ideal Standard Singular represents an evolution of the company's mission to combine design and innovation to make life better for its customers. Underpinning the brand going forward, Singular will be showcased in a variety of inspirational materials, that support customers in streamlining the specification process.