New Generation Development company, launched "Botanica Inn" project, which is a serviced apartment  in the New Administrative Capital, includes fully furnished and finished serviced apartments with special benefits and distinctive payment terms.
Chairman of New Generation Development Assem Fadel, stated that the project consists of two buildings including ground and 7 floors height, and the first floor in each building includes a reception part, a business center and an elevator dedicated for the service part and another one for the serviced apartments, as they are separated to ensure privacy between the project's serviced apartments and service part.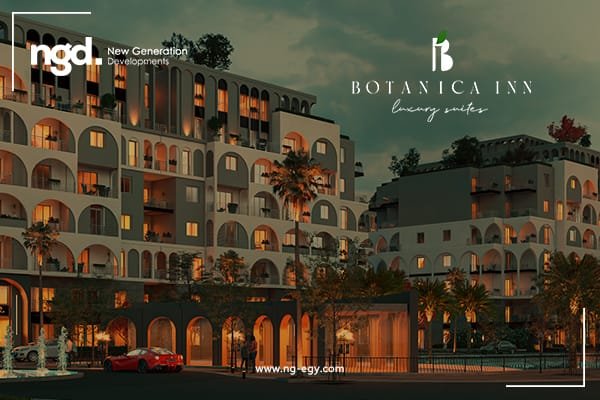 He added that the first floor includes closed and open restaurants, and the second floor includes gym and fitness center, and a large swimming pool on the third floor, and the rest of the floors are dedicated to serviced apartments, pointing that the units' areas range between 72 and 103 meters, and the apartments are delivered fully furnished serviced apartments.
He explained that the building has a panoramic view, which ensures natural lighting for the entire building, and positively affects the psychological state of those in the building with reliance on natural lighting, besides taking into account the sustainability standards defined by the Administrative Capital company for Urban Development.
He indicated that both buildings include 94 units with various sizes, and the units are offered with various and distinctive payment terms for clients, adding that a French company was contracted to manage the project in order to ensure the highest quality and maintain the units' investment and operational value, explaining that the units will be delivered within 4 years.
He noted that "Botanica Inn" includes serviced apartments of "Botanica" project, which is located in the Seventh Residential District (R7) in ​​the New Administrative Capital on an area of ​​23 acres, and includes 966 units with various sizes, with a ground and 7 floors height, and the company succeeded in marketing nearly 80% of the project in record time, depending on its location and details.