Nextmove Exhibition's activities end with a huge presence of visitors and many offers from participating companies in the exhibition.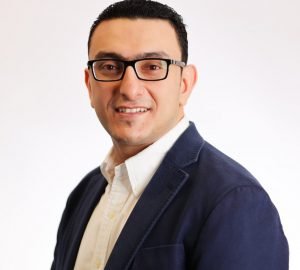 Nextmove Exhibition Manager Robier Danial says, "The exhibition sees a huge turnout by visitors interested in the real estate and is expected to achieve EGP 1 bn sales during the exhibition."
"The exhibition has diversity in the presented projects as it includes more than 20 companies focus on the quality of over 100 projects. Furthermore, the exhibition sees the launch of projects in the NAC, New Alamein, New Cairo among other new cities," Danial explains.
He further comments, "Since its first day, Nextmove has witnessed a huge turnout from buyers and investors to see exclusive offers on various projects that announced in the exhibition for the first time."
"This year, the exhibition sees huge participation of the most important real estate developers to present their projects, besides special offers for visitors. That highlights the role of Egypt in encouraging investment and developing infrastructure further supporting the real estate market," Danial adds.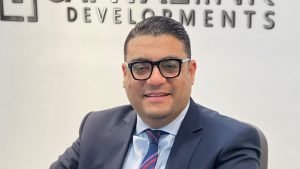 Commenting on Nextmove 2022, Ali Gaber CCO at Capital Link Developments says, "The company has five projects in the NAC that vary between commercial and residential projects and sees high turnout, namely on Solano, Dorado, Verona, Laval and Kardia projects, expecting further sales increase during the exhibition." Gaber adds that this is not the company's first participation at Nextmove as it is characterized by the impressive organization, the distance between the pavilions and the high turnout of visitors.
Real Mark Company CCO Ahmed Metwalli also praises this year's edition of Nextmove. He says, "Our participation at Nextmove comes to promote projects affiliated to Holding Company for Construction and Development (HCCD) of the Ministry of Business Sector among other development companies. Furthermore, the private companies that Real Mark represents follow the latest means by providing special offers and facilities and payment periods of up to eight years for the exhibition's visitors."
Nextmove 2022 runs from May 26 till May 28 and features a variety of mixed-use projects across Egypt's major cities namely NAC and New Alamein and the North Coast. Exhibitors offer visitors 8 year installment plans with a 5% downpayment. Among Nextmove's exhibiting companies are: Capital Link Development, Akam Developments, Deyar Misr Developments, Locations Developments, Taj Misr Developments, cred Developments, Gates Developments, ARQA Development, Real Mark Company, MBG Development and many distinguished development companies.