Engineer Bedeir Rizk, PARAGON's CEO, stated that the transition to a greener built environment requires a shift in how the value is defined and perceived. So, the determination to transition the world towards a net-zero carbon future is abundantly clear.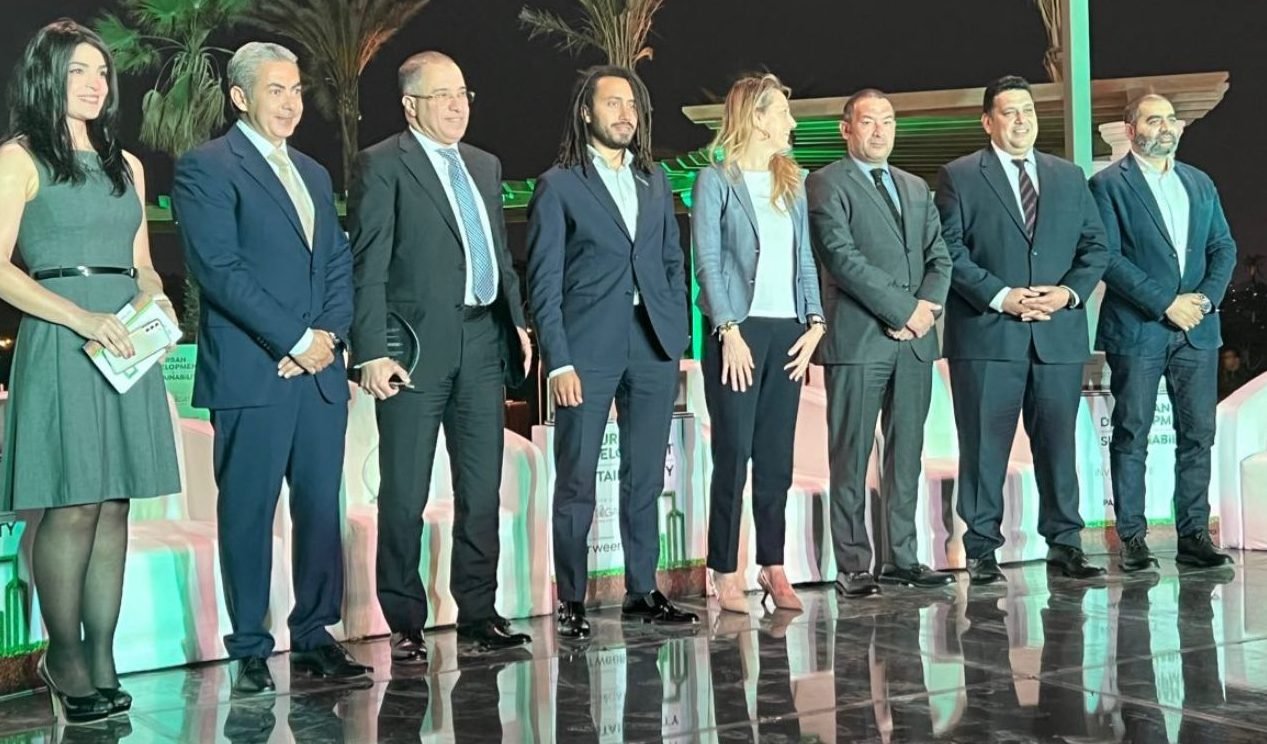 Rizk pointed during his participation in the Panel Discussion organized by "Invest Gate", about urban development and sustainability and how to apply it in the implementation of real estate projects in Egypt. The Real Estate industry contributes the most to Egypt's economy by 25% of total GDP. Adding to that, the built environment generates nearly 50% of the annual global CO2 emissions. Of those total emissions, building operations are responsible for 27% annually, while building materials and construction (typically referred to as embodied carbon) are responsible for an additional 20% annually.
He explained that in office buildings, it starts with human-centricity i.e. serving human needs, while empowering and inspiring them to do better and to excel in their objectives. Besides, the office of tomorrow is efficient, flexible and most importantly human-friendly, as efficiency is driven by sustainable design and technology, flexibility through the focus on various work activities and providing spaces. Human-friendly is a community-focused to create more opportunities.
He stated that at PARAGON, we have those as standards; Design, Sustainability, Technology and Community at the core of our product developments to offer better workspace communities. Confirming that PARAGON Developments aims to be Egypt's largest intelligent and sustainable buildings developer.
Rizk: Sustainability is a necessity in all types of living. The real estate industry contributes the most to Egypt's economy by 25% of total GDP.
He continued to explain that going green is a real demand, which is driven by 3 forces; Social is the demand for better living to actively support the capacity of current and future generations to create healthy and livable communities. As for Environmental, it tackles climate change and environmental needs. Economical is the pressure on resources prices: water, electricity (oil & gas), and Non-recycled waste.
PARAGON'S CEO said that Egypt has made a political and financial commitment to deal with climate change, based on the new National Climate Strategy 2050 to adhere with Paris, as the country has already issued $750 million green bonds. Additionally, Egypt aims to increase renewable energy sources to 42% by 2035.
Rizk showed that with the agreement of keeping climate change at/under 1.5 degrees by 2050, Egypt is focusing to invest $211 billions on mitigation measures, and $113 billion on climate adaptation. Building on the fact of sustainable real estate is a demand, meaning that this transition will create a new value chain of material production, new systems, and infrastructure to produce and store green energy. This drives a new set of technologies to monitor and optimize building operations. On global levels, 80% of the buildings in 2050 exist today. Europe retrofits 1-1.5% of the existing buildings each year. In order to achieve net-zero goals by 2050, they need to retrofit 2-5% of the 250 million existing buildings each year. Retrofitting is mandatory to achieve 2050 climate change targets.
In Egypt, most heritage buildings are abandoned today. There are few experiments of renovating old dense Cairo. A great example is Al Ismaelia for Real Estate Investment.
Rizk assured that in order to have a maximum impact, the sustainable real estate products should be designed holistically. In terms of space design, the architecture should consider heat gains on facades in order to reduce it via design elements such as shades, sun breakers, etc. The examples are limitless in terms of design sustainability. On the energy front, equipping the buildings with renewable sources, energy storages, and smart energy management systems. Connecting space and energy through technology; provides an unprecedented route to delivering a hyper-efficient building, through enhancing operational decision support or automatic controls of building management systems.
He expressed that having a human-centric approach to this process guides the intention to deliver on the optimal functionality of space, energy and technology. Also, "as we all understand the current pressures discussed, we all have a responsibility to apply sustainability objectives in our life and businesses".
On a mass scale, that happens through;
Awareness, that usually starts with activists and believers, transitioning to hype and trend until reaching the mass to understand why, how and what we should do to achieve sustainable living,
Regulatory frameworks which are incentive systems that encourage more businesses to invest in more sustainable products. Along with preferred financing options & grants. Also, tax reliefs for sustainable development.
Rizk: Retrofitting is mandatory to achieve 2050 climate change targets.

Reducing cost structure for sustainable products, by encouraging local manufacturers, Measuring business performance in terms of carbon emissions.
PARAGON's CEO explained that the 4th generation cities are built to be sustainable with intelligent infrastructure. The regulations already made a commitment to renewable energy generation. For example, the New Capital enforces that every building should cover half of the roof with solar panels. Additionally, the government is executing on various clean transportation systems including the monorail, LRT and the high-speed electric train. In the medium to longer term; businesses will relocate to 4th generation cities for lower operational cost, better infrastructure, and more convenient lifestyle.
In reference to a latest Mckinsey study, to reach the global 2050 net-zero goals, 11 industries could generate globally more than $12 trillion of annual sales by 2030. Including buildings accounting for $1.8 trillion sustainable design, engineering and construction. As well as, green building materials, high efficiency equipment and green building tech/operations.
Rizk elaborated that a scoring system for energy-efficient buildings would amplify the speed of sustainable urban development, especially in the non-residential sector. Such scoring systems will allow the differentiation between energy efficient buildings and promoting less efficient ones to take an action.
In the Netherlands, starting 1st Jan 2023, all commercial buildings must have an A, B or C energy score. If a building obtains less than a C score, it can't operate as an office building. That score obviously forces less sustainable products out of the market and therefore will encourage the shift. Berlin is about to test the same scoring system.