Your guide to the most glamorous summer destinations in Egypt's North Coast
The North Coast of Egypt has become one of the hottest spots for domestic and international tourism development in Egypt. Therefore, Egyptian real estate developers compete to launch new luxury projects in that area with more services and facilitate to attract clients who would like to enjoy the warm and sunny weather and prefer crystalline blue water and the breathtaking landscape with its fruit trees and flowers.
Realty Catalogue would like to take you in a tour to discover the beauty of North Coast and its flagship real estate projects, which have been launched recently.
Kai Sahel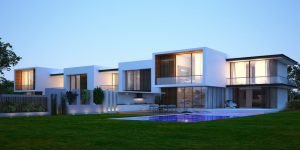 Kai Sahel lifestyle has a unique blend of elegance, comfort and peace of mind. It caters to the needs and interests of all family members, and serves as the perfect escape. Over an area of 207 feddan, Kai Sahel offers a rich experience and breathtaking scenery. The project provides the comfort of the getaway and help client to recover and restore his senses in this brilliantly designed project where 100% of the units have a water view, whether lagoon, spring, lake, pool or sea-view.
Misr Italia Properties announced the launch of its newest project, Kai Sahel in July 2017. The project located in North coast in kilo 221 (an hour to Marsa Matrouh) Fouka Bay – Ras El Hekma area of the North Coast. The project is planned to be delivered after four years of its announcement.
Kai Sahel is spanning over a landmass of around 900,000 sqm, the comprehensive mixed use vacation resort master plan was developed by Callison RTKL, one of the of the world's foremost master planners.
With a planned investment of EGP 5bn across the phases of the project, which will include residential and commercial units, mixed-use retail zone, a hotel, sports arena and culture hub in addition to exquisite beachfront views, Kai Sahel will cater to the diverse needs of Egyptian vacationers offering options for all: singles, couples and families.
The project's units include chalets with sizes range between 107-155 sqm, stand alone with built up area of 269 sqm out of total land size 323 sqm and, town houses with built up area ranges between 177-207 sqm, in addition to,  twin houses with built up area  ranges between 177-207 sqm out of total area of 220-250 sqm.
The project's units are Semi finished and fully finished. Moreover, the project provides three ways of payment; first Way is 10% down-payment and equal installments on 5 years, while the Second Way is 10% down-payment and equal installments on 8 years, meanwhile, the Third Way is 10 % down-payment and equal installments on 10 years.
El-Masyaf

El-Masyaf is being developed by M2 Development and is located in 75 km from Marsa Matrouh, 10km from Fouka Road, North Coast. The project's total area reaches 171 feddan.
In the El-Masyaf project, you can enjoy crystal lagoons which are spanning over 12% of project's land area with open spaces of 35% of total project's size. The roads constitute 17% of total land area.
The project is unique in some facilities that you will not find all in one project such as El Locanda – Boutique Hotel, El Marsa – marina, beach restaurant, El Pancyon – serviced apartments El Mamsha – beach promenade and parks in addition to, drivers' housing, commercial and retail areas and a mosque.
El Masyaf offers a wide range of variety of unit types; from staggered chalets includes ground and first floor 140 sqm ( ground with garden 60 sqm) and second floor 110 sqm, while, third and fourth floor ( duplex ) 230 sqm.
Moreover, the project provides standalone villas on built up area 345 sqm out of total land area ranges between 970 -1200 sqm and terrace on 44 sqm. Twin Houses on built up area starts from 225 sqm to 347 sqm, with land area of 341 sqm, include garden on 198 sqm, and reaches 424 sqm. Meanwhile, family houses are on built up area 580 sqm.
The project guarantees the sustainability for its clients and is environmentally friendly. Thus, the project includes hydroponics rooftop garden on Boutique Hotel, rainwater-harvesting system for the hotel, rain barrels for the Villas, besides, bicycle lanes, bicycle storage areas or racks. In addition to, native, drought-tolerant landscape, natural lagoons, rooftop solar panels and solar hot water heating, as well as, solid waste management program and garden for growing fruits and vegetables.
The project's units are fully finished with 10% down payment and equal installments on eight years. Its delivery within four years.
Paros
PAROS "The Pearl of the Greek islands" is your summer destination of choice by Mountain View, one of Egypt's leading private property development companies.
PAROS's authentic and traditional Greek spirit is the core of its attraction and it is reflected at Mountain View Ras El Hekma, where the new phase has recreated the Greek islands charms.
Paros has the perfect spot in North Coast where it is located just 60 kilos from Marsa Matrouh. It is a fully finished unit varied between chalets, twin houses, boutique villa, penthouses and stand alone. Chalet's sizes ranges between 125sqm and 167 sqm, and twin houses on built up area 155 sqm. Boutique villa on built up area 205 sqm and penthouses are on built up area 163 sqm, meanwhile, stand alone are on built up area 225  sqm.
The project's units are fully finished with 10% down payment and equal installments on eight years. Its delivery within six years.
It is an exclusive resort with access to a nearly 2km swimmable lagoon. The wide-range of our tailor-made Greek style units accommodates your needs whatever they may be. From smaller units' ideal for young couples to bigger homes fitting larger families, the homes and amenities of Paros promise fun for everyone.
Mountain View Ras ElHikma is launching its new Phase Paros, which is a pearl in the Cyclades is among Greece's hottest summer destinations, ideal for young people, couples and families too.
The project is a seaside project spanning over 800 feddan. It is an integrated project, which includes a swimmable lagoon, central pools, garden pools. Paros' brand new swimmable lagoon, which is 40,000 Meters, offers an unmatched beach experience with almost 2 Kilometers. With this new facility, you can enjoy a closer beach, and a calmer sea- a safer environment for the family to enjoy together.
Moreover, the central pool is spacious enough to accommodate large numbers of people, the central pools serves as the venue of choice for all gatherings, a social hub for people to come together with the promise of having a good time. From swimming facilities, to sun decks and cabanas, this state-of-the-art feature is bound to be the pulsing heart of the community. Even more, with a wide range of food and beverages options, there will be no reason for you to go anywhere else.
Furthermore, the Garden Pools are designed to enjoy the intimacy of a smaller pool, closer to your home.
Coast 82
Coast 82 North Coast Project is one of the largest projects launched by Hyde Park Developments. The Coast 82 project is the latest project of the company in the North Coast. The project is located on an area of 237 feddan, equivalent to more than 1m sqm.
It is situated just 82 km from Marsa Matrouh and 2 km away from Fouka Road. The different living zones at Coast 82 offer an endless variety of home types and sizes, from exclusive, lavish villas to deluxe chalets and apartment of every sort.
Coast 82 offers lavish villas and deluxe chalets and apartments that cater to every taste and preference. All of its units blend gracefully with nature's elements allowing you to enjoy the sound of the smooth waves, the serene sun rays reflecting on the crystalline blue water and the breathtaking landscape with its fruit trees and flowers.
It includes apartments with sizes of 107 sqm with roof 45 sqm and 143 sqm and 146 sqm with garden, standard chalet on 157 sqm, prime chalet's size range between 185 and 225 sqm, twin villa on 225 sqm ( with garden 300-400 sqm ). While, small villa's size is 240 sqm ( with garden 390-515 sqm ), medium villa's size is 355- 385 sqm ( with garden 700- 1000 sqm) and large villa on built up area of 650 sqm with garden on 1,225 sqm.
Coast 82 provides fully finished units, with 5% down-payment. As well as, 5% after three months and 12% to be paid on delivery. The project's installment plan is on eight years and delivery within three and half years.
Coast 82 homes reflect your very own dream holiday. It is not a dream holiday; it is your holiday home at Coast 82.
The project has plenty of services and facilitates, which includes a 5-star hotel with 250 deluxe rooms and suites and state-of- the-art facilities. The hotel will not only serve its visiting residents, but will also offers a selection of exclusive services to Coast 82's esteemed homeowners.
Beach and clubhouse are serviced and operated by the on-site hotel, offering everything from towels to snacks and drinks. Enjoy a carefree day on the beach or the beach clubhouse's swimming pool, where the only effort you will need to make is to enjoy yourself.
The well-equipped clubhouse boasts a private swimming pool, indoor and outdoor terraces and lounges, a café and snack bar, in addition to a designated play area for the young ones.
WhiteBay
WhiteBay is your destination to escape the city and spend summer. Whether it's the beauty of nature or precision of design, luxury of innovation or the lay back of soothing comfort.
WhiteBay is being developed by PACT for Investment and Real Estate Development. The project is spanning over 70 feddan in Sidi Heneish, North Coast with 14,000sqm swimmable lagoons. The project's built up area constitutes 15% of the project area, while landscape is 87% of its land and 500m serene shorelines, in addition to, 12 swimming pools.
Sidi Heneish has always been Sahel's best kept secret – a serenely beautiful destination for a lucky few. Today, thanks to the new Fuka Road and nearby international airports, Sidi Heneish has evolved: it's centrally located, easily accessible and full of life at WhiteBay.
Featuring a variety of fully finished villas, twin houses, and chalets that range from 120-550 sqm, WhiteBay's progressive community offers 660 residential units, on an area of 80 acres. Meanwhile, the cutting edge architecture showcases the functions and technologies offered by smart homes; including pre-paid electricity and water options, lighting and air conditioning controlled by one touch from your phone, inclusive WIFI coverage throughout the entire compound, in addition to modern amenities, housekeeping and property management.
Stand alone  is on built up area 300 sqm, twin houses on built up area 250 sqm , and superior chalet's size is 150 sqm. Sky villa is on built up area 193 sqm and 235 sqm, town house on built up area 276 sqm and senior chalet's size is 153 sqm.
The project's payment plan depends on two ways; first way is 0 % down-payment and 20 % on delivery and Installments on seven years. While, the second Way is 0% down-payment and 10 % on delivery and installments on eight years, in addition to 10% maintenance. The project delivery in 2020 / 2021.
Construction for phases 1 and 2 at the state-of-the-art compound has been going. The company has concluded 100% of all benches and bearing walls in phases 1 and 2, 100% of the concrete for first bench, 80% of stone works, as well as 85% of casting concrete for phase 1 units.  Phase 3 of WhiteBay, features the Premium Nirvana Sky Villa. With a total inventory of 80 limited units, located in the second step only 200 meters from the beach, it represents the company's latest product. In addition to a comprehensive business center, children's park, spa, luscious landscaping, lagoons, and lakes, the community of WhiteBay is located in the promising area of Sidi Heneish, which is adjacent to the new highway road Cairo – El Dabaa, and is situated 30 minutes away from the Marsa Matrouh and the Alamein airports.
Jefaira
Visualize a Mediterranean escape that you would never have to leave, a blissful getaway that can become a lifestyle, a home.
Jefaira project is by Interia Holding and is stretched over 5.5m sqm (1,300 feddan) that overlook the enigmatic shores of the Mediterranean on the Egyptian North Coast.
The project includes standalones and chalets. The third phase of project is on 60 feddan includes 30 stand alone on 240 sqm built up area and chalets, each one consists of two bedrooms on 125 sqm with garden on 120 sqm.
The phase includes Main Park, restaurant, kids' area, swimming pool, yoga and fitness center and river.
Every unit within Jefaira will have access to the Aeolian salty sea breeze driving between the wide causeways leading to the promenade and marina where eyes will meet the endless deep azure of 3.6 km of enchanting Mediterranean coast. Days in Jefaira can be spent walking placidly along its shores, or invested in a myriad of water activities. Residences in Jefaira are inspired by the Mediterranean islands' architecture that aims to merge visual aesthetics with their natural surroundings. Winding promenades will lace between cool and neutral coloured units and their clean design will provide the privacy that all residents crave.
Living in this Elysian escapade permanently is a reality in Jefaira, as the premises provides educational services, institutes, specialized medical services and medical clinics, community enrichment facilities, and business facilities such as convention centers, all rival living in the stress and tension of the city. It originates from the Arabic 'Jafr' which means an open fresh water well that refers to the pure and pristine Mediterranean waters.
The project is developed on three phases with fully finished units. The project's payment plan for phase one and phase three is 10% down-payment and installment period on seven years. While, payment plan for phase two is 5% down-payment and another 5% after three month of contracting on installment period of seven years. Besides, 7% maintenance and delivery after four years.
Malaaz
At Malaaz people of different ages can connect with each other, their families and friends. The project is being developed by Sixth of October for Development and Investment (SODIC), one of the leading real estate developers in Egypt.
Malaaz is located North coast, 93 kilos to Marsa Matrouh, next to Swan Lake Village, Mountain View Village and Caesar Island North coast in Ras Al Hekma Bay, one of the deluxe areas in the North Coast, characterized by clear blue waters and pure white sand.
Malaaz North Coast is an extension of the huge business of SODIC and spanning over 120 feddan.
Malaaz enjoys a beachfront destination with 70% of the units boasting a sea view of a 600m frontage, a beautiful sandy beach with pristine pool like water and a beach clubhouse for all the family to enjoy.
Malaaz enjoys 44m elevations from beach to end point with units ranging from 173 sqm up to 183 sqm for chalets and town house with built up area ranging from 297 sqm up to 297 sqm. Stand alones' size varies between 363 sqm and 633 sqm.
The project will be launched soon and will provide finished and semi-finished units on two payment's methods. First is 10 % down-payment and equal installments on six years in addition to, 10 % on delivery, while the second method is 20 % down-payment on equal installments on seven years.
The project delivery after 3 and half years for semi-finished units and four years for finished ones.
City Stars ElSahel
City Stars project in North Coast Developed by the well-known developer ARCO on 750 feddan. The project has 1,500-sqm beachfront with amazing fully finished units in front of eight swimmable lagoons.
City Stars ElSahel, an inspiration for a life you can look forward. It will be a unique project on the North Coast highlighted by a white sandy beach overlooking
City Stars ElSahel will contain an international marina, Moreover, The project will have a solar fields to let the compound has this an amazing solution.
City Stars ElSahel includes three hotels, clubhouse, Aqua Park, swimmable lagoons and City Stars Mall. The project is laying in Ras El Hekma, 192km from Alex 90 km after marina and 6 km from exit 2 Cairo –Fouka road.
Ras El Hekma one of the largest and most beautiful natural bays on the Egyptian Mediterranean coastline. It is a land spur jutting out into the sea creating a natural bay stretching over 18 km of pure white sands bordered by a crystalline serene sea.
City Stars ElSahel will include an exclusive residential complex, hotels, blue lagoons strategically distributed within the project.
It includes fully finished chalets, penthouses, twin houses, town houses and villas. Chalet's size is 128 sqm with roof on 90 sqm and 40-sqm terrace, while middle duplexes on built up area 110 sqm and corner duplexes on 140 sqm built up area.
The project's payment period is over seven and half years and 15% down-payment and another 10% on delivery with 10% maintenance. It is delivery in June 2021.